NetQuarry builds applications that
run your business
100% Success Rate
This is a seriously important statistic. For the past 15 years we've started a new project, on average, once a year. We've finished every one of them.
One. Hundred. Percent.
Extendable
There are exactly zero limits to how far you can take your application. Got an idea? Chances are we can help.
Developer Centric
Those things you wish you never had to do? We've done those already.
Built For Your Team
No magic, just solid, repeatable process. Development. Build. Staging. Production.
The
 

Enterprise Application Platform

 

for Microsoft .NET.

The platform is comprised of pre-built software, metadata and tools designed to help professional software teams develop significantly better enterprise and hosted business applications.
Rapid Prototypes (in as little as one day)
Functional applications that perform like highly mature ISV solutions
Continuous, quality improvements and iterations
Agile response to the reality of changing requirements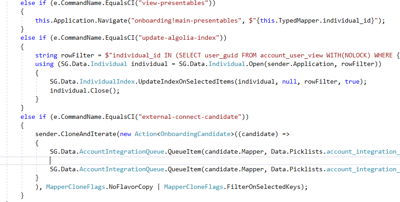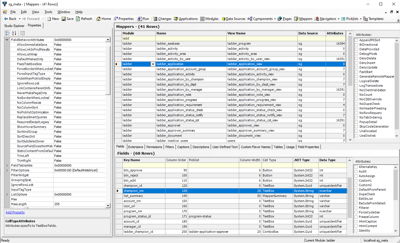 Not a code generator.
The NetQuarry platform is not a code generator. Rather, it is a declarative framework that provides a foundation of deep functionality common to all enterprise and hosted applications, including data binding, database virtualization, OS-virtualization, searching, filtering, user interface, and role-based security.
Built on Microsoft .NET
NetQuarry is a complete set of Microsoft .NET libraries, executable applications, web pages, and meta-data. The entire platform has been written in 100% managed .NET code. The core platform libraries expose a set of managed classes that drive the application using meta-data as a primary means of configuration.
The common functionality includes data binding, database virtualization, OS-virtualization, searching, filtering, user interface (UI), security / permissioning, and numerous other capabilities. The platform is comprehensive and extendable. Most of the objects have both the capability to fire events through extensions and be configured via meta-data.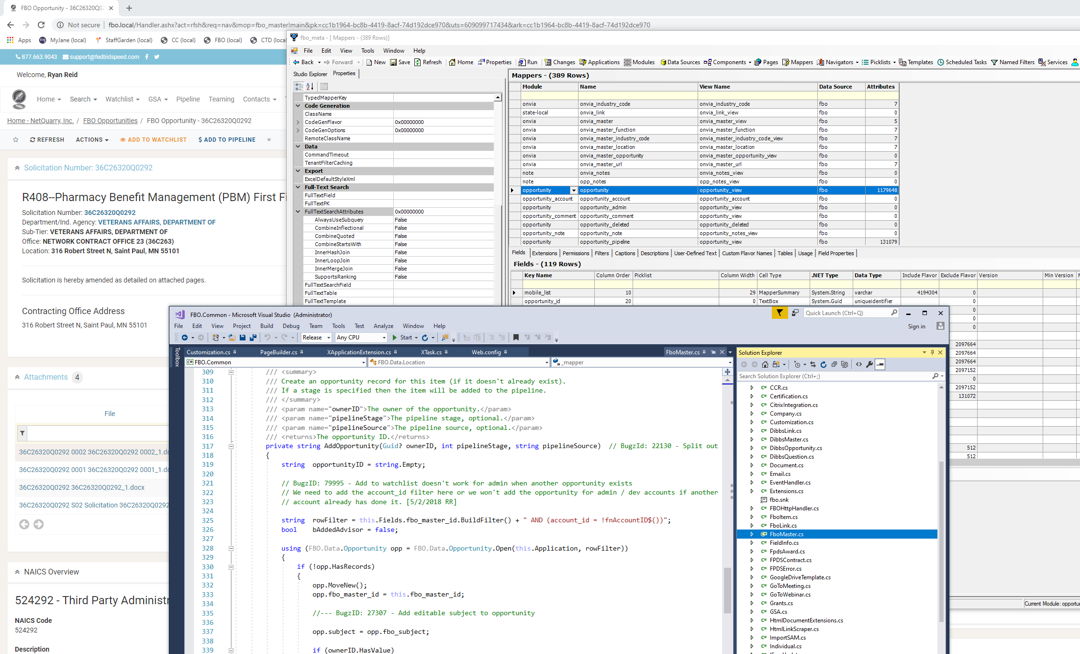 "NetQuarry tackled complex problems in an elegant and user friendly interface exceeding our expectations all along. The team and the technology have made us successful."
– Peter Placey, California Tax Data
"The platform has allowed us to produce quality features quickly with our entire team. The NetQuarry team is more than tech support, they take an active role in our ongoing business success."
"I've founded three internet companies. NetQuarry designed, built, and supports all three. There is zero technology risk with this team."
– Donny Gath, Founder, Hitfigure
"NetQuarry helped us solve the near impossible - an enterprise application that allows users to compare multiple drugs and treatments across varying clinical trials. The team absorbed our process and became a critical part of our company."
– Roger Longman, RealEndpoints